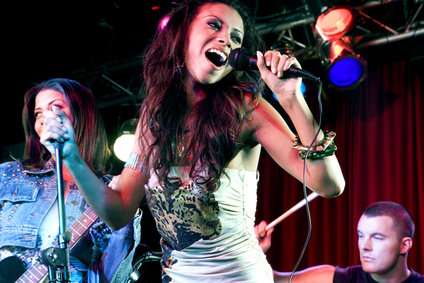 Introduction
It's up to you…
Please make yourself familiar with the basic handlings of an iPad and make sure you have installed Apple's iTunes on you Mac or PC, as it is needed to transfer and manage the data on the iPad.

In iTunes, put together a playlist with all mp3s you wish to use (for example "all playbacks"). Of course you are free to set up many more playlists, for example according to genre ("Oldies", "Top 40", "Hits", …). For the beginning, though, one list including all songs, will suffice.

The lyrics must be available in .jpg, .png, .pdf or .txt. If, until now, you have been using sheets of paper for your lyrics, simply scan them into your computer and save them as .jpg, .pdf, .png or .txt. Avoid hyphens etc in your file-names.



ATTENTION! The lyrics MUST have exactly the same name as their accompanying mp3!



For example, the lyrics to the song "Amarillo.mp3" must be named "Amarillo.jpg" (.pdf .png .txt).

Find out how the lyrics and mp3s are transferred to the iPad on page 07.
Find the settings we strongly advise for iTunes in "hints" on page 08.


Next, find out what awaits you after you have started you PLAYBACKS 123 Player…
03
Selection of playlists